Experience Elegance on Wheels with Orange Limousines.
Your Premier Choice for Luxury Transportation and Exceptional Service. 
Unforgettable experiences
Make Your Special Day
Unforgettable
We understand that your wedding day is one of the most memorable occasions in your life. That's why we offer luxurious wedding limo services to add an extra touch of elegance and sophistication to your celebration. Our fleet of immaculate limousines provides the perfect backdrop for stunning photos and a grand entrance.
Silver Spirit Rolls Royce
At Orange Limousines, we bring an extra layer of joy and luxury to your special occasions and celebrations. Whether it's a milestone birthday, an anniversary, a graduation, or any other significant event, our premium limo services are designed to make your celebrations truly unforgettable. Our fleet of elegant limousines and experienced chauffeurs ensure that you and your guests enjoy a stylish, comfortable, and memorable ride.

From the first pick-up to the final drop-off, we're committed to adding a touch of glamour and sophistication to your event, ensuring that every journey with us is as exceptional as the occasion itself. Celebrate in style with Orange Limousines, where every trip is a celebration in itself.
Discover the ultimate in luxury with our exclusive package. Begin with a chauffeured ride in a high-end vehicle to your private helicopter. Soar over the stunning landscapes of Orange, including the tranquil Towac Valley, majestic Mount Canobolas, and the impressive Cadia Mine.
Choose to enhance your experience with a gourmet luncheon at esteemed venues like Borrodell, Bee Keepers Inn, or Duntry League, or select your own adventure spot. After dining, enjoy a comfortable chauffeured return to your home.
Ideal for romantic outings or groups up to six, this package offers a memorable blend of scenic beauty, luxury, and culinary delight.
Orange Limousines began as a humble venture in 2010, starting with just one limousine. Over the years, we have transformed into a leading luxury transportation service, expanding our fleet to include a range of sophisticated limousines and other high-end vehicles.

Whether for special events, corporate needs, or leisure outings, our professional chauffeurs and immaculate vehicles ensure a journey of comfort, style, and distinction. At Orange Limousines, every ride is more than just travel; it's an experience to remember.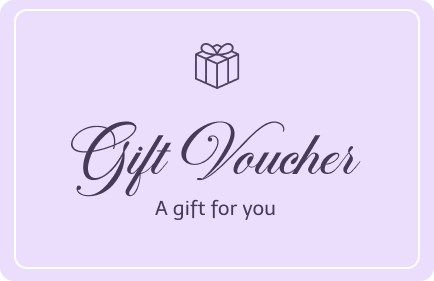 Surprise someone special with the ultimate present – an Orange Limousines Gift Voucher. Perfect for birthdays, anniversaries, or as a unique corporate gift, these vouchers provide a chance to indulge in the excitement of a helicopter tour combined with the luxury of our exceptional services. 
The Orange Group of the Australian Breast Feeding Association would like to thank you for your generous donation to their Trivia Night. Your support is very much appreciated.
Australian Breastfeeding Association
Thank you Orange Limousines for making all my Grand-Daughters Graduation Days for the last three years and especially mine.
Thank you so much for donating the Limousine for the Raffle that I won recently. The drive around Orange was great and much enjoyed by my Queensland friends and I. We all had a wonderful night! Once again many thanks.
Thank you so much for making our special day more memorable. The transportation was awesome and the drivers were very friendly and helpful. Great Job Orange Limousines.
Thank you so much for making our day that little bit more amazing! Thank you!
We appreciate your generous donation in the use of your Limousine and your time. Your gift to our daughter Emma, will never be forgotten.
Experience Luxury on Wheels! Let's Get Started!
Experience the pinnacle of luxury and elegance with Orange Limousines. Our fleet of premium vehicles and professional chauffeurs are dedicated to providing you with an unforgettable travel experience, whether for a special occasion, a corporate event, or a leisurely tour.